We're here to help during the tough times
"One of the most important things you can do on this earth is to let people know they are not alone."
― Shannon L. Alder
Express Recovery Program - OCD
Invest in your mental health with our most awaited program.
This 5-week intensive recovery program is designed for individuals who require a thoroughly personalized approach to see measurable benefits in a shorter time span.
Mental Health First Aid (MHFA)
Mental Health First Aid (MHFA) is the help provided to a person developing a mental health problem, experiencing the worsening of an existing mental health problem, or in a state of a mental health crisis.
Just as physical first aid is provided until medical treatment can be obtained, MHFA is given until appropriate support is found or until the crisis is resolved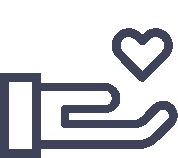 "With the right coach, great determination and desire, you can accomplish anything."